Summer party: Football village
The company event with master flair
"Time for something to turn"! Your company party is under the sign of football. Whether accompanying the championships or as an extraordinary company event with the team or your customers. Fun, sport and conviviality included. We set up the football village on your company premises or externally, in a suitable location. Drinks and snacks are served at small stands and stalls with a fairground flair.
Hot waffles, grilled sausages and cold beer will also be provided. At the fan stands, you can get hold of matching accessories to ensure that you are fully attuned to the theme of the day. Fun team games for every taste form the sporting supporting programme and round off your summer party perfectly.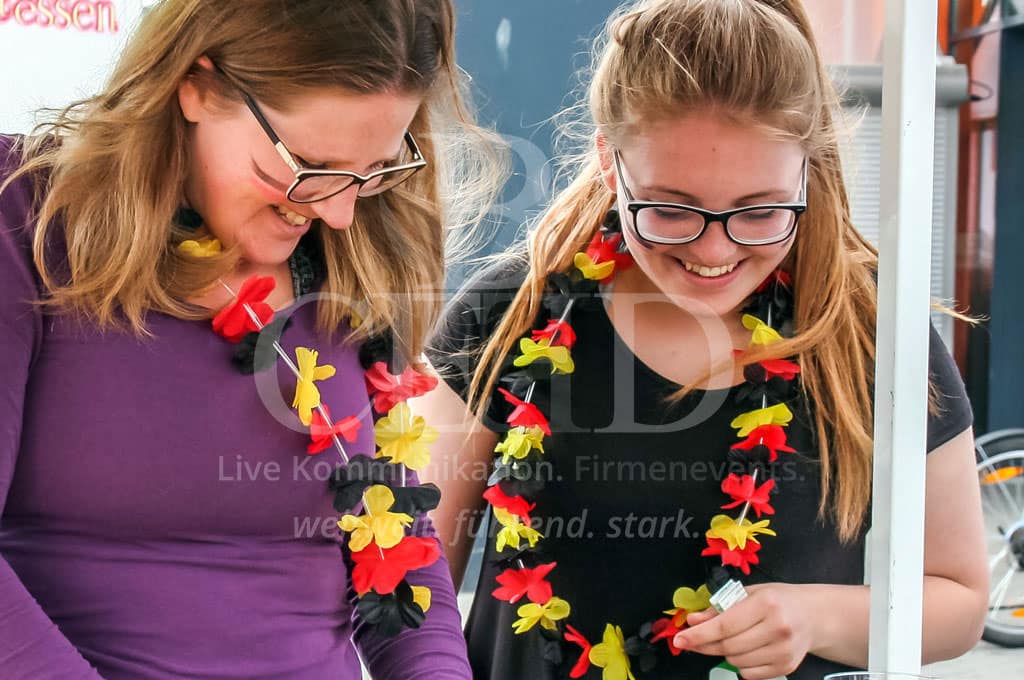 Football supporting programme with barbecue final
The special atmosphere of the motto event will stay in the visitors' minds for a long time. From goal wall shooting and human table football to XXL table football and a fun tournament with award ceremony - there is something for everyone. The scent of charcoal and barbeque is in the air. Cool drinks for every taste are available and provide refreshment in the summer temperatures.
We adapt your company event to your wishes. You choose from various game and sport options and put together your own programme.

Your own fan shop for the football event
Every fan mile has a fan shop! The small stands offer a selection of colourful hats, scarves, aloha chains, make-up and unusual fan articles. Depending on the occasion and your wishes, we produce individually branded articles. Provided with your company logo, the lettering of the motto party or with the name of your company football team.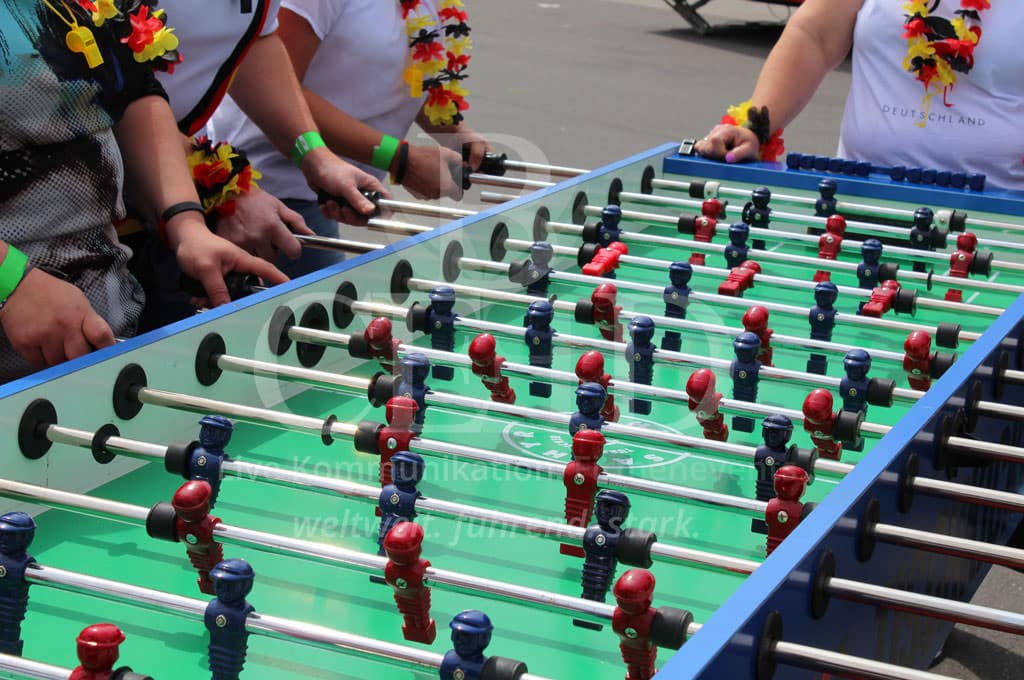 Football Event Modules as Upgrade
There are various modules to choose from with which you can expand your football village. Completely individual - just as you imagine it. With highlights such as bubble football, football darts, giant football or 'hit the football'. In the speed cage you can prove your ball talent under time pressure. Of course, family friendliness is a top priority at this summer festival. The bouncy castle will delight even the smallest guests in your football village.