Remote Home Workout
Virtual sport event with the team
Working from home has many advantages, but unfortunately not exclusively.
The daily way to work, ideally stairs on the way to the train or in the office building, the walk to the printer and to the coffee kitchen normally offer opportunities to move unconsciously. All this is omitted for most people in the home office.
This makes it more important to stay fit even under these new circumstances. With our Corona compliant virtual sports at home event we make your team physically and mentally healthy.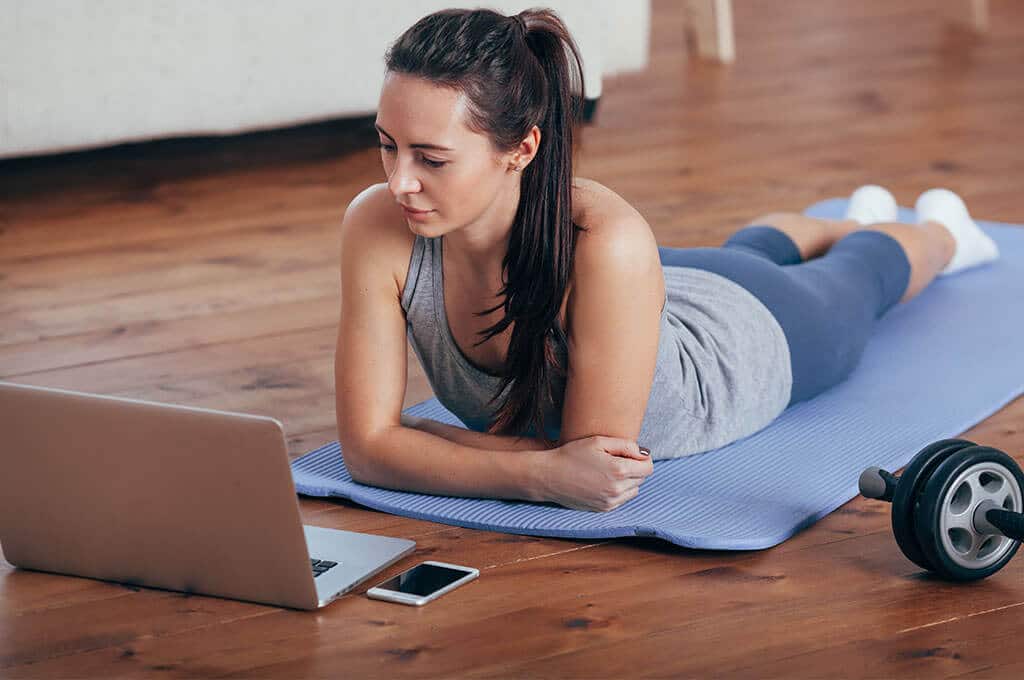 A mix of sport and fun with movement
Doing sports together without the risk of contagion. A trained sports coach/physiotherapist explains disciplines remotely that can be perfectly integrated into your daily work routine in the home office or office. Equipped with a mat and a towel, you are ready to go. The exercises are done together and you literally become stronger as a team. You escape from the grey daily work routine and can clear your head. By the way, you also develop fighting spirit to perform the disciplines correctly and cleanly.
Want to know more about Sport Coaching?
Call us on 0800 20 66 900 . This is the quickest way to get detailed advice. In addition, we can immediately consider your special wishes in a personal conversation.
Sport coaching with professional physiotherapist
The exact procedure and the choice of what kind of exercises you want to do, can be determined in the preliminary discussion. Whether back exercise, a unit of abdominal-legs-buttocks, interval training and other sports exercises - you decide.
With these exercises, long days at home will no longer be a torture for your back and neck. Posture-related diseases or pain will be stopped. Because only those who sit at the computer without pain can work with concentration and give their best. On request, we will also send your participants sports equipment such as balls, bands or rollers in advance, with which they can work in the virtual workout class.