Lost Places Europe
Forgotten treasures and abandoned places: Urbex Feeling XXL
Mystery Incentive with goosebumps feeling. Discover the Lost Places of Europe with your company. We show you the best places that nobody knows anymore. These are abandoned places like bunkers, barracks, castle ruins or whole cities and islands. Every one of us has heard of Lost Places. And there are Lost Places everywhere and some of them are not that far away. Beware: some of them are said to have eerie legends. But legends are never true, are they?

The abandoned psychiatry - almost in every country there is one
Have you ever toyed with the idea of entering an abandoned hospital? Or a former psychiatric ward? Unimagined fears arise when you walk in deserted buildings that seem to be extinct. Each location has something mystical about it, making your Lost Places experience a thrill ride for all participants. The best part is that almost every country has a place like this - you just forget about it quickly.
Want to find out more about a Lost Places trip?
Call us on 0800 20 66 900. This is the quickest way to get detailed advice. In addition, we can immediately consider your special wishes in a personal conversation.
The castle ruins in Scotland: an eerie, magical place
Travel to remote castle ruins in Scotland where the time of yesteryear is still palpable. Here, they say, the souls of the hanged still roam. Well, you can find out if that's true at our outdoor event around Scotland's castle ruins. A castle tour with twists and turns under difficult conditions - caused by "undead"?

Thrills at Dracula's cradle in Transylvania and Transylvania
He loves young, fresh blood. He is said to have the worst stories and events. This contemporary was one of the greatest rulers of today's Transylvania, better known as Transylvania. Meeting Count Dracula should certainly be an event with consequences. Experience pure thrills in search of Dracula. A themed dinner in a castle with drama, jugglery and goosebumps should ensure that you do not forget this trip so quickly.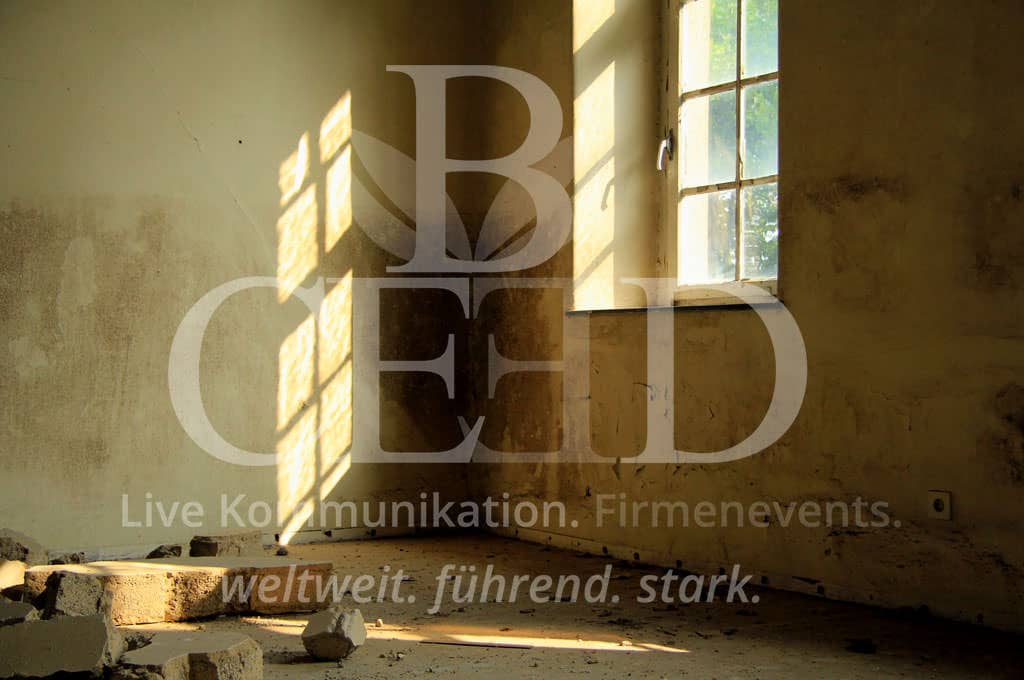 Fascination creepy: The team event for strong nerves
Germany also offers spectacular Lost Places from castles to amusement parks to disused bunkers or entire abandoned cities. Discover the German locations with b-ceed on a Lost Places Incentive through Germany.
Lost Places unite fascination and fear in one. Take the chance and go with b-ceed on a discovery tour to the forgotten places of Europe.
Request your quote for a Lost Places Incentive Event today. Simply tell us your desired destination and we will tell you the Lost Places in the vicinity of your region. Or give us a call and get the right advice for a trip that is guaranteed not for the faint hearted!