Late summer offers ideal conditions for events for companies. Today we'll tell you about three popular events that companies often book with us as a late summer party . Celebrate late summer with us. The big advantage is that these events can take place on your company's premises. If no premises exist, we can also find a special location.
Why events in late summer are very popular with companies
Not only because it usually still offers beautiful weather in Germany, but also because all employees are back from their summer holidays. So company events in late summer can be an opportunity to motivate the whole team once again before the cold season that is coming. Ultimately, a late summer event for companies is an outdoor company party, which also offers advantages over the cold season in terms of possible, new Corona restrictions.
Three extraordinary corporate events in late summer
1. the mobile fairground

BBQ, candyfloss and popcorn - a mobile fair on the company grounds is a real attraction and, as a summer party in late summer with a fairground atmosphere, the event for young and old. With food trucks, game and throwing booths and other attractions, we will set up a real fair on your company grounds. Depending on your budget, including magician, carousel and ventriloquist. The fair in summer is an event for medium to large companies with 100 - 10,000 employees.
Here you can find more information about the Mobile Funfair Festival
2nd Oktoberfest in late summer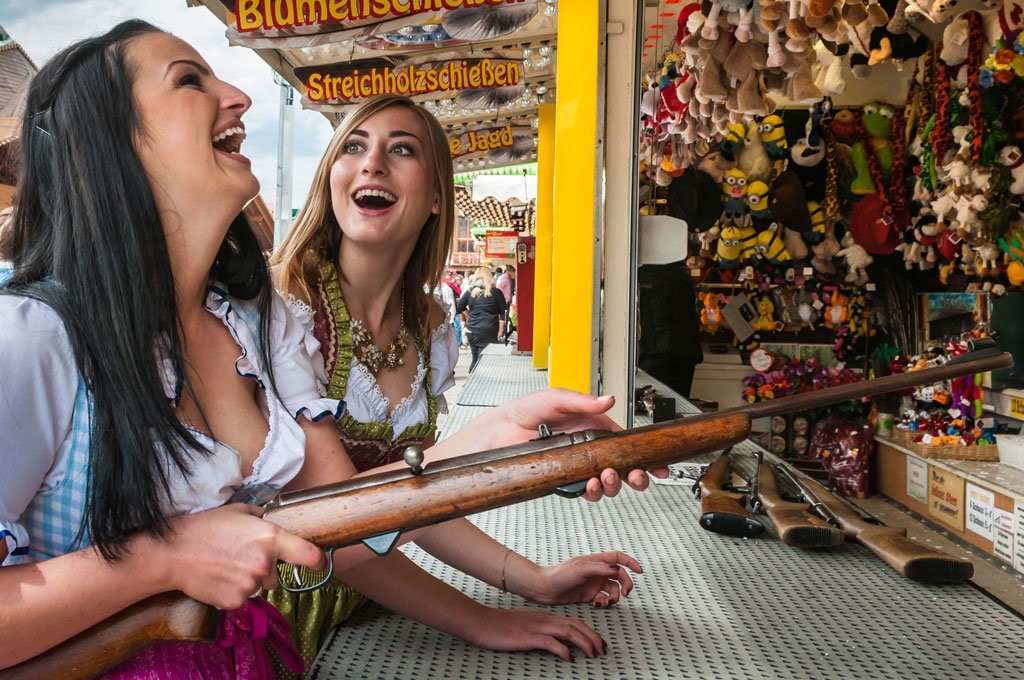 Your company grounds will be blue and white, because soon the traditional Oktoberfest will begin again. We'll get you in the mood for the Bavarian Oktoberfest as early as late summer and create an Oktoberfest feeling on your company premises with a heap of decorations, play stations, delicacies and, of course, Bavarian beer on tap. We also set up tents and carousels for young and old and turn your company into this year's Oktoberfest hot spot.
Here you can find more information about the mobile Oktoberfest event
3. beach party deluxe mobile

The company grounds are transformed into a beach oasis. With deckchairs, umbrellas, palm trees and, if you wish, even real quartz sand, we will set up a beach location in the middle of your company premises. In addition, there will be delicious cocktails, cool long drinks and summery food from the grill and buffet. Our summer DJ will get you fired up and the beach games will keep the team amused. Combined team events are also possible.
Here you can find more information about the mobile beach party event
Events in late summer for smaller companies
It doesn't only have to be the big companies that celebrate a summer party. We also have exciting events and experiences in store for smaller companies and teams. One-day company outings are suitable for small groups. Depending on the budget, company trips lasting several days can also be planned so that the employees and the entire team can really "get out" of the daily work routine. How about a real wine hike with wine tasting in the mountains and a BBQ dinner at the winery at the end?
Do you already know our event location in Euskirchen?
Or, if you are flexible about the location, we can recommend our event location Atrium in Euskirchen . Here we can organise almost any kind of team event and dinner party with you. For example, our legendary soapbox race is perfectly feasible here. Barbecue courses and more are also events that we can organise on our premises. Feel free to contact us and we will make you an individual offer.